Iran will block Google and Gmail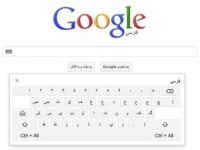 The Iranian authorities block the local user access to the search engine Google and the mail service Gmail "in a few hours," said Sunday, September 24, a representative of the government of the country. According to a member of the Government Abdulsamada Horamabadi transmit Reuters and The Guardian. Google and Gmail are blocked in the country until further notice, the official said.
Reuters and the Guardian referred to the agency ISNA, which connects the blocking of services with anti-Islamic film "Innocence of Muslims", which caused protests and provoked riots in some Islamic countries.

Movie trailer was released on the video sharing YouTube, owned by Google.
Officially connection blocking search engine and email service of a movie is not confirmed.
Blocking Google services coincided with the initial stages of a national network of Iran, says The Guardian. The publication quoted by Mehr, which transmitted the words of the deputy minister of communications and technology that the day before all state institutions were connected to the information network. The next step is to connect it to the citizens.
Iranian network should start in March 2013. Some media reported that Iran plans to protect itself from the Internet, blocking, in particular, access to Google and Hotmail, and create their counterparts popular services. In April, the Iranian minister denied these plans. Thus in May, local banks, insurance and telephone companies are forbidden to use foreign email services.
Google Inc. has refused to remove "Innocence of Muslims," making fun of the Prophet Muhammad, with YouTube, but denies access to the film in a number of Islamic states. However, some countries, such as Afghanistan, Pakistan, Bangladesh and Sudan, blocked in their territory all the broadcasts. In mid-October, the court will consider a ban on the distribution of the film in Russia. If this happens, YouTube can make in the "black list" of sites, warned the head of the Ministry of Communications Nikolai Nikiforov.